Title
TRESU strengthens Customer Care to maximise performance and profitability for flexo printers
Main Image: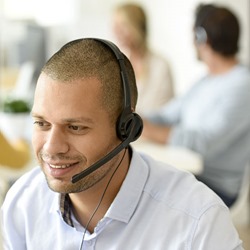 Short text:
Flexo equipment and machine manufacturer TRESU has strengthened its Customer Care department that provides machine and equipment users with efficient, comprehensive support to maximise value from their investment.

Long text:
TRESU Customer Care comprises a dedicated team, which provides all users of TRESU products with a responsive, full life-cycle support programme. Owners of TRESU ancillary equipment for ink supply and drying and temperature control systems as well as flexo printing units and presses will benefit from the new programme.
The enhanced services include 24/7 response and machine and equipment upgrades. There is also an optional facility for online ordering of consumables products and spare parts for accelerated delivery.
Other support and services provided by TRESU team include full machine diagnostics for troubleshooting and remote analysis, so engineers can investigate and advise where improvements can be made to optimise performance of printing units and or presses, along with calculating improvements on return of investment.
Henrik Kristensen, vice-president, TRESU Ancillary and Customer Care, comments: "Today's label and packaging converters must meet stringent service and quality expectations to remain competitive, and there is no room for error, waste or delay in supply chains where fast time-to-market and flexible deliveries are essential.
"It is no longer enough to have the best equipment; having the best support is essential and TRESU is committed to offering both. Our Customer Care department provides the support network required by global brand-owners, and our team members are dedicated to helping converters maximise machine uptime, eliminate waste, accelerate processes, and assure repeatable quality."