Title
TRESU showcases customised flexo printing and coating systems for integration with industrial lines at ICE Europe 2019
Main Image: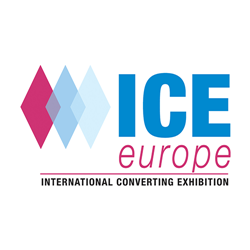 Short text:
At ICE Europe 2019, TRESU will exhibit custom-designed retrofittable flexographic units, for integrated coating, printing and gluing on manufacturing and converting lines (Hall A5, Stand 1014, Munich Trade Fair Centre, Germany, 12-14 March).
Long text:
TRESU flexo units can be retrofitted with virtually any converting machine. Applying coating media, ink, silicone and glue to a wide range of papers, plastics and nonwoven substrates, they optimise manufacturing processes in markets as diverse as household chemicals, feminine hygiene products, wallpapers, direct mail publishing, cigarettes and food.
The units comprise one to six flexo stations and are available in widths ranging from 185mm to 4.8 metres. They feature TRESU's automated ancillary equipment, regulating the coating or ink supply and providing clean, uniform application at speeds ranging from 10m/min to 1000m/min, with little manual input needed.
TRESU's F10 iCon ink supply system, together with the company's sealed, light-weight, corrosion-resistant carbon fibre chamber doctor blades, provide an enclosed, pressure-controlled supply of coating and ink to the substrate without contamination. Waste and setup times are minimised: the supply system provides automatic cleaning, and complete ink-change cycles within minutes, returning unused ink after production, for future use. Included are TRESU's high-velocity, hot air drying systems that recirculate up to 85 percent of air, for energy-efficiency and low emissions.
Additionally, TRESU provides full project management, so that the flexo unit is configured to the available space, converting speed, coating chemistry and substrate type, for roll-to-roll, roll-to-sheet and multi-web manufacturing situations. Units may be integrated directly into the main frame of the manufacturing line, parallel or at an angle to the line, or in a mezzanine configuration, in which they are positioned above the line.
To ensure smooth integration of the unit alongside existing processes, the company additionally supplies drying and curing units, rewinders, unwinders, turn bars and bridging equipment.
There are over TRESU 300 speciality flexo units installed worldwide, for a variety of uses, such as applying fire-retardant barriers to cigarette paper, anti-slip coating to baking paper, logos and patterns to detergent pouches and nonwoven sanitary napkins, high-quality graphics to wallpaper and glue for direct mail newspapers. Multiple colours can be printed with precise register at fast speeds thanks to the stability of the unit. Machines can be adapted for UV, water-based, solvent or solventless media.
Niels Westergaard, sales and technical manager Special Machinery Applications, at TRESU Group, comments: "As a versatile process capable of high speeds, and high-definition graphics, flexography is ideal for inline functional or decorative printing. TRESU flexo units enable manufacturers to apply features that enhance the safety, convenience and brand presentation of their products, while preserving optimum performance of the converting line. Fix an appointment at the ICE stand to learn how TRESU's unique printing solutions add value to existing processes."TRESU also builds complete flexographic printing and converting machines, as well as ancillary equipment for packaging and label printing markets. At CCE International 2019 (Stand B6 - 650), which coincides with ICE Europe 2019 at the same venue, the company presents its complete ancillary solutions for automatically regulating ink circulation on corrugated flexo printing presses. These comprise chamber doctor blades up to 6000mm wide, together with ink supply systems for integration with new and existing presses.
Register now to get your free voucher and visit us at ICE Europe 2019 - click here to go to the register form.