Title
TRESU appoints B2Print as agents for its flexo ancillary and machine systems in Russia and the CIS
Main Image: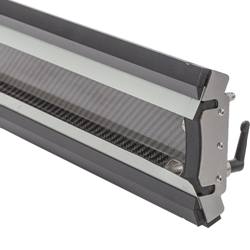 Short text:
TRESU, global provider of flexographic machine and ancillary equipment and drying systems, has appointed B2Print, based in Moscow, as agents to support the company's growing customer base of packaging converters in the Russian Federation and the Commonwealth of Independent States (CIS).
Long text:
Founded in 2006, B2Print represents several market leading machine, equipment and materials suppliers to the folding carton, corrugated, flexible packaging and label converting industries, including Grafotronik, Durst, MacDermid, Sandon Global and Ruco. With a team of in-house certified engineers, an expanding technical sales team and a logistics department, B2Print offers full support, including installation, application advice and troubleshooting.
Steen Rasmussen, area sales manager, TRESU Group, comments: "Increasingly, converters across Russia and the CIS are realising the significance of automated, enclosed ink supply and chamber systems for optimising machine uptime, quality consistency and waste reduction in flexo printing. The appointment of B2Print, as official TRESU agents in the region, makes us well-placed to meet this growing demand. "B2Print's strong presence in the narrow-web market means they have a high level of flexographic and installation know-how. This gives us a perfect regional base to provide a responsive, comprehensive service in the local language, along with the high levels of support that our customers elsewhere are accustomed to."
Sergey Kuzin, general manager and founder of B2Print, comments: "There is a steady growth in flexo printing in Russia, especially in response to increasing demand for carton and flexible packaging. TRESU ancillary systems enhance press performance because of their stability, predictable results and ability to significantly cut setup times. We are already experiencing strong interest in installations on new presses, and in retrofitting programmes to bring older machines with traditional 'open chamber' inking systems to the latest global performance standards."
B2Print will be introducing TRESU's complete ancillary programme to the CIS markets at Printech 2019, an exhibition of printing technology, taking place within the RosUpack 2019 packaging trade fair, at Crocus Expo, Moscow, 18 – 21 June (stand number: A455, Hall 13, Pavilion 3.)
TRESU's ink supply systems and chamber doctor blades provide a complete solution for automatically supplying ink and coating media to the press, enabling clean, consistent print results, with improved uptime, reduced waste, faster printing speeds and minimal manual input.
The F10 iCon ink supply system provides stable and controlled ink circulation, by maintaining precise flow, pressure and viscosity levels at predetermined values. The system provides significant material and time savings by automatically returning remaining ink to the bucket at the end of the production run, and thorough, simultaneous chamber cleaning in a matter of minutes.
TRESU's chamber doctor blades, engineered for optimal performance, ink consumption and ink preservation in an enclosed environment, are available with carbon fibre or ceramic surfaces for corrosion-resistance and effective automatic cleaning. Patented seals prevent foaming, ink contamination and leakage, while enabling uniform, accurate ink transfer at high printing speeds. For wide web applications (1600mm to 6000mm / 63in to 236.22in) the carbon fibre MaxiPrint Concept features an integrated nozzle with a water-shot mechanism, allowing efficient chamber and anilox roll cleaning. Other TRESU chamber doctor blades include the SAVEink chamber for narrow web and FlexiPrint Easy chamber for flexible packaging applications.
The highlight of TRESU's machine offering is its Flexo Innovator press, for high-value paperboard packaging applications, combining outstanding print quality, high output, fast job changes, sustainable printing and ergonomic design. Available in several widths between 670mm and 1700mm (26.38in to 66.92in), the Flexo Innovator is a custom-configured multi-process, inline printing and converting press for folding carton board, paper, laminates and metallic substrates.
TRESU also specialises in custom-designed retrofittable flexographic units, for integrated coating, printing and gluing on commercial printing, packaging and industrial converting lines. They are designed to apply coating media, ink, silicone and glue to a wide range of papers, plastics and nonwoven substrates. Examples include applying fire-retardant barriers to cigarette paper, anti-slip coating to baking paper, logos and patterns to detergent pouches and nonwoven sanitary napkins, high-quality graphics to wallpaper, and glue for direct-mail newspapers.